PropTech footprint expanded in retail sector
Equiem, Australia's pre-eminent provider of digital tenancy platforms for the office building sector, is significantly expanding its presence in the retail market following an agreement with QIC to install its tenant portal across QIC's nine major retail centres, including Castle Towers in Sydney, Robina Town Centre, Queensland, and Canberra Centre in the ACT.
Equiem's technology platform, or Portal, remove or Portal will provide tenant engagement services for all retailers and their staff at QIC's largest retail centres totalling 945,000 sqm of gross lease area (GLA), delivering a stronger connection between retailers and centre management.
In the commercial office sector, Equiem already provides tenant engagement platforms for nine of the 10 largest Real Estate Investment Trusts (REITSs) and has been active in several QIC retail and office assets including 80 Collins Street in Melbourne, MLC Centre (co-owned with GPT) in the heart of Sydney's CBD and the Q and A building at the intersection of Queen and Albert Streets in downtown Brisbane.
The latest deal with QIC follows the success of the Eastland Community Portal launched by QIC and Equiem following the completion of the revamped 350-store Eastland centre in Melbourne in 2015. The Eastland Portal has been a huge success, with over 5,200 users
Equiem CEO Gabrielle McMillan said: "The new portals in QIC retail centres will provide an increased awareness of, and access to, services, events and other opportunities specific to each centre for all retailers and their staff.
"Equiem's portals are 'hyperlocal', that is, the news, events, services and offerings are all focused on the particular building or retail centre they serve, increasing tenant and staff engagement.
"Tenant engagement also contributes to increasing staff productivity, with the latter providing centre owners with a significant marketing advantage to secure good retail tenants."
The portal is a paperless system that also features a secure payment system that is frictionless, trusted and reliable.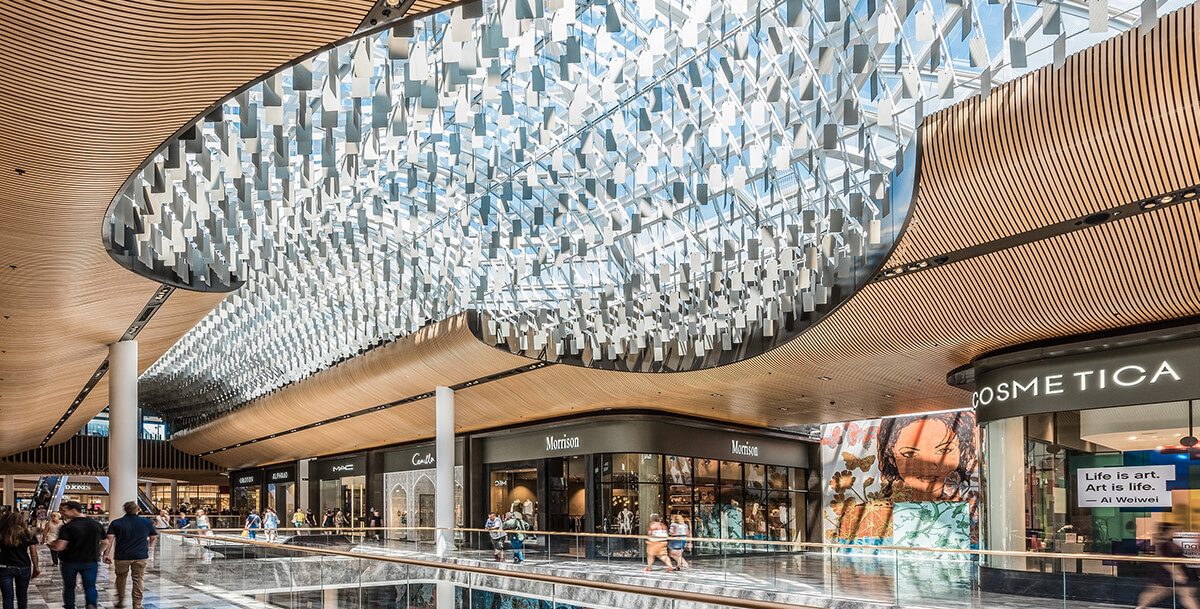 Paula McCleary, Head of Property Operations at QIC Global Real Estate, said:
"Our experience with Equiem at both our office buildings and retail centres has been extremely positive. Our tenants in both sectors value and enjoy being part of a more active and engaged community at their workplace.
"The convenience of online engagement, combined with the range of services, events and site specific offerings contributes to happier, more enjoyable and more productive work experiences.
"The extension of our relationship with Equiem across our major retail centres is a logical extension of an already successful and mutually beneficial relationship," Paula said.
QIC Retail Centres now using the Equiem Platform: