2017 was the year of "co": Co-parenting, Collaboration, Co-living, Connectivity, Convenience and Controversial views. But more than any other trend, 2017 saw the meteoric rise of Co-Working.
First, the isolated cubicle was vanquished to the depths of the sterile executive past. Then, we went beyond open-plan offices and hot-desks and introduced the workplace to a whole new level of stranger danger, all in the name of partnership, collaboration and productivity.
Resultantly, co-working saw unprecedented growth and popularity. WeWork just opened their 278th location (up a further 50% over last year); mega-companies like Microsoft have moved their teams into co-working spaces; and veteran flexible space providers like ServCorp are investing almost half of their profits back into coworking to stay competitive.
But it's not just coworking behemoths like WeWork who are witnessing the upside of the phenomenon; Atlassian's Brent Harman encouraged landlords "to embrace community, collaboration, and the flexibility evident in co-working spaces" throughout their buildings.
With growth, however, comes change. The influx of big business into the arena is shifting the co-working ideal from one hinged on collaboration, to one hinged on outsourcing office design.
Stop right there: co-working wasn't invented to be just about glass walls, indoor gyms, fancy office suites and innovative architecture! Can we bring true collaboration back into the equation? Can we save the "co" in co-working?
Co-working = Connection + Community
Dave Fano, Chief Growth Officer of co-working giant WeWork, cites that "people all over the world aren't just looking for a place to work, they're looking for community. (It's all about) connecting people through space and services, and technology."
And in other terms, the hottest workplace trend on the planet is defined as: "the use of an office or other working environment by people who are self-employed or working for different employers, typically so as to share equipment, ideas, and knowledge."
Do you hear that? Community! Ideas! Knowledge! Yes, at its most basic, original level, co-working refers to an open office with coffee, desks (hot- or dedicated) and high-speed Wi-Fi. But the concept evolved well beyond this micro-hub of utility. Soon, even the world's largest corporations were realising the benefits of a flexible, social and collaborative approach – benefits that extend well beyond the ping pong table to the real cincher: sharing intellectual resources.
But enterprises are evolving the essence of co-working
These days, coffee and table tennis have become relatively run-of-the-mill. Co-working spaces are increasingly making a mark with state-of-the-art architectural features that any Forbes-list enterprise would envy: we're talking beer gardens, indoor parks, gyms, recording studios, libraries, basketball courts, yoga classes and meeting rooms made of old shipping containers.
But in the excitement of the indoor basketball court, are we losing the true essence of shared space?
In reality, big business won't be heading to the $400 open office area - they'll be tucked away in their well-ventilated glass cubicles, surfacing only to kick a ball around at lunch: something they could've done if they'd just designed their own office someplace else. And there are lots of them: 30% of WeWork's sales are from enterprises with more than 1000 employees.
Evolving the working world
It's not just about physical space - it's about what happens within. In developing countries, co-working enables a whole new future of economic activity and entrepreneurial spirit. Freelancers who face basic challenges on a daily basis – like access to internet and electricity – now have the chance to meet with clients, forge partnerships and grow their business within a sustainable environment. Asuqu, a freelancing platform in Nigeria, is one such example, having recently opened their first 200m2 co-working space, "The Village" in Lagos.
Commonly known as Melbourne's original co-working space (and still regarded as one of the leaders in community development), Inspire9 is committed to more than just creating a productive workspace. By celebrating collaboration and encouraging their members to help each other on projects, it's been the successful launch pad needed for countless local organisations.
Following on the formula of community engagement, and now rapidly expanding across the country, the team behind King St's beloved York Butter Factory (or "YBF") recently acquired Teamsquare at Melbourne's Bourke St, increasing their footprint 5-fold and launching Victoria's first Fintech Hub. In collaboration with Mirvac, YBF have also entered the Sydney market, opening their new space, Hoist, at the Australian Technology Park. Unlike other spaces, members of the YBF community enjoy ongoing mentoring, support and unique investment exposure, courtesy of YBF Ventures.
Many other innovative spaces are beginning to incorporate training and mentorship into their leases, giving start-ups the expertise and support they need to succeed in the real world. Companies like She Will Shine are geared specifically towards developing female-owned businesses and providing a dedicated network of accounting, consulting and business development services across all phases of their lessors' growth.
In a plot-twist, property technologies like Equiem are enabling co-working without even needing a physical space. The platform connects businesses within a building by designing custom online social networking channels (or "Portals") for the building community to reach out and partner up. And onsite activations or events that bring the community together in person (another of Equiem's services) are key.
Incorporating truly collaborative co-working into your building
Coworking is undoubtedly a trend that will continue to expand – especially as population growth in major cities drives traditional rent premiums to new heights. Buildings around the world are already turning their attention inwards and setting up co-working spaces for new and existing businesses within their four walls.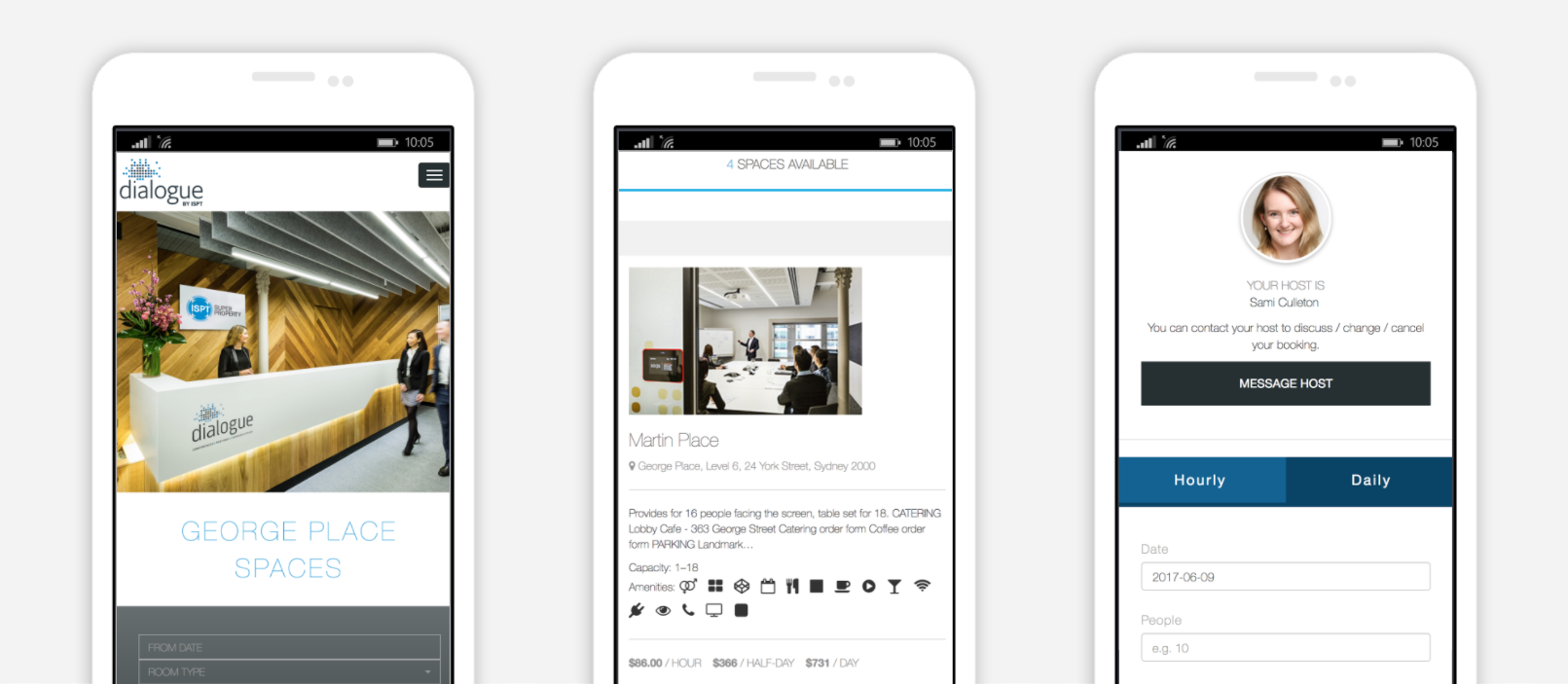 Vacant office space or inefficient areas of the building that may have previously underutilised, now have the potential to be hired out and turned into miniature co-working hubs. And property technology platforms like Equiem have begun adding applications - such as "Spaces" - into their platform, making the booking, setup and management of these co-working spaces easy. Imagine Airbnb for boardrooms, empty desks and other office spaces.
But to be successful, these platforms will need to ensure that they still incorporate collaboration and networking into their spaces. The benefits of an integrated, community-driven environment are immeasurable in any workplace. So let's not lose that essence: without the "co", we're just working - albeit in a fancier office.